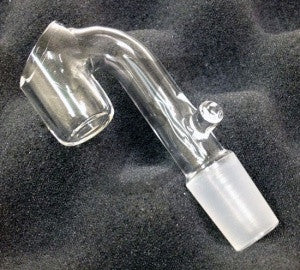 Errlectric® FQN Full Quartz Nail 14mm 90°
$ 169.00
Brand Errlectric®
Errlectric® FQN Full Quartz Nail
High quality full quartz vaporizer nail for Errlectric® Concentration Station™. Designed for use with the Errlectric® FQN Bucket heater or for use with standard torches. Features a "perch-rod" for supporting the Errlectric® heater. Use with Errlectric® hi-temp silicone retaining bands to secure the heater to the quartz.
Worked from Momentive® GE214 fused quartz by one of the most respected scientific glass manufacturers in the United States of America.
14mm male ground joint
16mm dish outer diameter
2mm dish wall thickness
Pure GE214 Fused Quartz
Made in U.S.A.
Quartz Material Safety Data Sheet (.pdf)
Quartz Certificate of Compliance (.jpg)